---
Contact
Natalia Kaliska
tel. 22 234 70 62
Talent Tree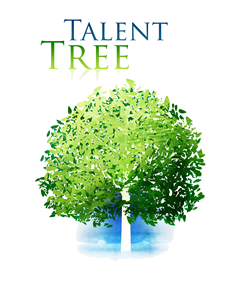 Place where your career will keep blooming!
Talent Tree is a platform created to support all Warsaw University of Technology Business School students and alumni in their professional and personal development. By joining Talent Tree you become a part of a diverse network, where business leaders share their invaluable experience and unique development opportunities. We invite you to explore our website to find out what's happening at the WUT BS. Talent Tree offers you the following career development services:
Development Center
Whether you are considering a career change or wish to realize your full potential within your current role, Talent Tree provides services enabling career management and supporting personal development. For now, we are offering professional counseling services in cooperation with Career Angels, regarding career consulting and improving professional profile (both working on one's CV and image in social media)
Registered users may access the Professional Development Programme for WUT BS Students and Graduates. The programme is intended for people either actively looking for a new career opportunity or interested in obtaining a deeper insight into the factors that may affect their professional life, such as: personality predispositions, competencies, motives and setting professional development goals.
Job offers
Job offers posted by companies from WUT Business School trusted network of relationships available exclusively to our alumni.
Inspirations
Inspirations provides you with a collection of various resources useful in career planning, networking and personal development. Majority of the resources is electronic and may be accessed via database available in WUT BS, however, some resources are also available in hard copy and can be ordered from our library.
Partners
Regularly updated list of our partner organizations involved in Talent Tree, which is an international career consulting boutique that provides tailor-made services to Top Managers & Directors.

In the past the following partner organizations were involved in Talent Tree:
Biuro Karier Politechniki Warszawskiej
Hays
Spengler Fox
WUT Business School
AJ Consulting
Assessment Systems
Mad Consult
Mizrach
Get access to Talent Tree, a platform that provides you with advice of a dedicated career coach, development center based on psychological testing, and exclusive job offers.