---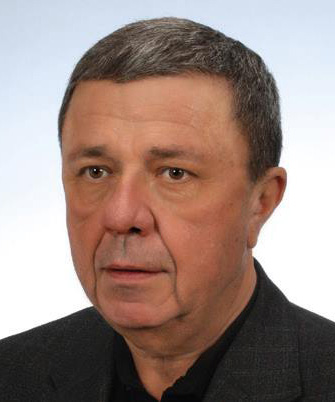 Prof. Mariusz Bednarek
MBA Kaizen Excellence in WCM Programme Director
Recruitment for MBA Kaizen Excellence in WCM has ended.
If you are interested in applying for the next edition of the programme, please send an e-mail via: mbawcm@biznes.edu.pl.
MBA Kaizen Excellence in World Class Manufacturing
MBA Kaizen Excellence in WCM - conducted in Polish.
MBA Kaizen Excellence in WCM are three-term postgraduate studies that were established in the partnership of WUT BS with Faculty of Production Engineering and Kaizen Institute. The main purpose of the programme is to provide our students with practical knowledge of organization and management of a modern production company, which effectively operate on global market. The studies are addressed to middle and senior managers as well as directors.
What makes us unique?
Practical approach - it means that our classes often take place in manufacturing companies where students will have the opportunity to partcipate in solving authentic problems related to operating activities,
The programme is adapted to the challenges faced by production companies,
Our lecturers have experience in improving and supporting production processes,
Participants of the programme will receive the diploma od MBA Kaizen Excellence in WCM. There is also a possibility to achieve the Kaizen's Manager Certificate for people who already have Kaizen's Practitoner or Trainer Certificate.
What will you learn?
The methodology of World Class Manufacturing which enables manufacturing companies to compete on global market,
Effective techniques for identifying and combating all kinds of waste in the company
How to manage and implement any organizational changes,
How to design and implement new products according to the principles of Lean Management,
Understand the surrounding macroeconomic reality and its impacts on business,
Make some basic accounting and financial analysis,
Making decisions in ambiguous and complex situations,
Team management techniques,
Connections between modern technologies and the world of values,
Legal conditions of business activity.
---

Partners
A part of specialty classes takes place in production companies. Thus, students gain real knowledge based on personal expierience and learn how to combat everyday problems that manufacturing companies need to face. They get to learn about the implementation of KAIZEN, Lean, WCM tools and take part in pracitical classes and simulation games.

---
Requirements
Applicants should have a bachelor's degree and 5 years of professional experience or master's degree and 3 years of professional experience. The final decision concerning admission to studies is made by academic director.


| | |
| --- | --- |
| Mode of studies: | Friday/Saturday/Sunday |
| | |
| --- | --- |
| Language of instruction: | Polish |
Class hours:

Core modules:
Friday 4 p.m - 8:15 p.m
Saturday 9 a.m - 5:15 p.m
Sunday 9 a.m - 4:15 p.m

Specialized modules:
Friday 4 p.m - 8:15 p.m
Saturday 9:00 a.m - 5:15 p.m
| | |
| --- | --- |
| Visit to companies: | Thursday/Friday/Saturday or Friday/Saturday |
| | |
| --- | --- |
| Number of instruction hours: | 426 hours |
| | |
| --- | --- |
| Course start: | 11 October 2019 |