---
London Business School
London Business School is one of the leaders among business schools in Europe and in the world. It has regularly been ranked among the top business schools in the world. In 2014, it was ranked as the third business school in the world by Financial Times 'Global MBA'.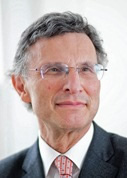 Professor Sir Andrew Likierman, Dean, London Business School
"I would like to congratulate WUT Business School on the success of the first 20 years of its existence. As one of the founding schools, we are glad to have made a significant contribution to the development of its programme, starting in 1992 with the help of Professor Chambers and following with a whole series of teachers who have contributed to your programmes. As in all business schools, the development of the MBA for the new circumstances will be very important for continued progress and we hope that continued advice will be supplied by faculty who have been in contact with WUT Business School, in particular Alastair Nicholson, Emeritus Professor. We wish WUT Business School very well for the years ahead."


London Business School - LBS
One of the world's leading business schools (ranked 1 worldwide in the Financial Times' rankings). LBS faculty and students are recruited from all over the world. The School offers a full range of postgraduate and executive training programmes. It has established an international research reputation in areas such as finance, strategy, economics and operations research. The School has a number of research centres including the CISME Centre which works in Eastern Europe and the CIS. As well as participating in the WUTBS, it has been involved in the development of management education in Hungary, the Czech Republic, Russia, Kazakhstan and Bulgaria. It has organized research programmes for, among others, the World Bank, the European Union and the European Bank for Reconstruction and Development.
official website: www.london.edu