The only course in Poland aimed to help students with their business plans and have them verified on the market

New Venture Project
---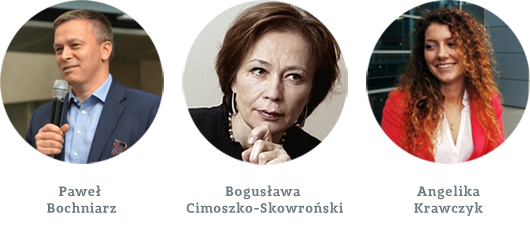 Are you thinking about starting your own startup? Do you want to improve the process of cooperation with startups in your company? Take part in a project, guiding you through this process - learn about the concept, identifying a business opportunity with high potential, establishing a new company with a perfect business model.
About the project
We are happy to inform that WUT BS is now co-operating with MIT Enterprise Forum, as a programme responsible for teaching and learning content for the New Venture Project, as part of the Executive MBA studies. MIT Enterprise Forum CEE is one of the most influential accelerators concerning technological startups in Central-Eastern Europe. The classes are based on the methodology of 24 steps to disciplined enterpreneurship by prof. Billa Aulet, Massachusetts Institute of Technology. The attendants will be working on their own original business ideas, under the supervision of MIT EF CEE experts and mentors.




MIT Enterprise Forum CEE is a part of the global network of MIT Enterprise Forum, affiliated with the world's best technology university - the Massachusetts Institute of Technology. The aim of the program is to support the development of the most innovative startups from the Central and Eastern Europe by combining their potential with the knowledge and resources of leading enterprises and the experience of Polish and international mentors.
Leaders: