The program is accredited by ACCA. High pass rate.
---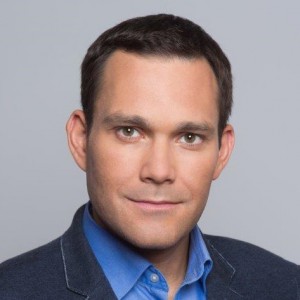 Grzegorz Ziółkowski
ACCA Postgraduate Studies in Accounting & Finance Coordinator

"The Postgraduate Studies in Accounting & Finance has been carefully crafted to meet the special needs of our target programme participants. We know that it will be demanding on participant's time and commitment. It will also be intellectually rigorous. This is the nature of any professional accreditation and thereby makes it valued in the job market. WUTBS will be a partner with its participants, understanding their special needs and working with them along their career development journey. We are totally committed to teaching effectiveness, high standards of professional development and a "no one left behind" exam preparation policy. Although it will be tough, successful candidates will find the Postgraduate Studies in Accounting & Finance well worth the effort."
ACCA Postgraduate Studies in Accounting & Finance
About the programme
ACCA Postgraduate Studies in Accounting & Finance is postgraduate studies programme leading to a diploma granted by the Warsaw University of Technology Business School (WUTBS), an ACCA approved educational programme. The Programme is specifically designed for busy, working practitioners who are craving practical, relevant and high-value added management education. The target programme candidate is working in an accounting or finance function in a multi-national firm where English is the working language. The Programme will both upgrade workplace skills and enhance job market prospects.
Learning sessions will be completed in 8 month cycles over 2 days (Saturday/Sunday) and culminate with course examinations at an equivalent ACCA standard.
Key Advantages of the Diploma in ACCA Accounting & Finance:
Exemption from part of the ACCA exams – graduates of the ACCA are exempted from all ACCA exams on modules F1-F3 (Applied Knowledge) and F4-F9 (Applied Skills),
Bilingual teaching program – programme conducted in Polish with elements of English vocabulary,
An experienced teaching team including members of ACCA,
over 300 hours of study program in 2 semesters (288 hours of classes with lecturers and additionally 20 hours of classes for final ACCA exams)
2-in-1 Programme – combination of the post-graduate diploma of the WUT Business School with the prestigious international ACCA business qualification, gives graduates of the Programme opportunity to stand out on the job market,
The ACCA Accelerate Scholarship – students can take advantage of an attractive discount on ACCA fees (even -90%!) and speed up the process of acquiring ACCA qualifications,
ACCA Advanced Diploma in Accounting and Business
Admission Requirements
To qualify for admission, participants must:
The "Loans for Learning" project | Apply for a loan
Instruction language
The basic language of instruction will be Polish (in the case of the TX, PM, FR, AA modules) and English (in the case of the FM module). To prepare students to successfully pass the exams, our lecturers can also provide substantive support in English. All instructors have the capacity to teach in both languages.
| | |
| --- | --- |
| Mode of Studies: | Saturday/Sunday |
| | |
| --- | --- |
| Language of Instruction: | Polish/English |
Number of Instruction
Hours:

308 hours (288 hours of classes with lecturers and an additional 20 hours of classes for final ACCA exams)

Courses:

The programme consists of 5 modules:
- Networking session
- Performance Management (equivalent of ACCA F5)
- Taxation (equivalent of ACCA F6)
- Financial Reporting (equivalent of ACCA F7)
- Audit & Assurance (equivalent of ACCA F8)
- Financial Management (equivalent of ACCA F9)
ACCA Accreditation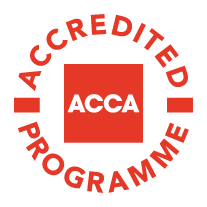 We have been accepted onto ACCA's accredited programme.
ACCA is the largest and fastest growing international organization associating specialists in finance and accounting. It offers internationally recognized qualifications for people who want to develop their careers in the areas of accounting, finance and management.