The program is accredited by ACCA. 100% passed exams.
---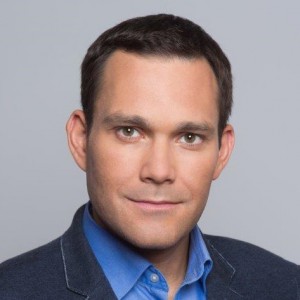 Grzegorz Ziółkowski
Postgraduate Studies in Accounting & Finance Coordinator

"The Postgraduate Studies in Accounting & Finance has been carefully crafted to meet the special needs of our target programme participants. We know that it will be demanding on participant's time and commitment. It will also be intellectually rigorous. This is the nature of any professional accreditation and thereby makes it valued in the job market. WUTBS will be a partner with its participants, understanding their special needs and working with them along their career development journey. We are totally committed to teaching effectiveness, high standards of professional development and a "no one left behind" exam preparation policy. Although it will be tough, successful candidates will find the Postgraduate Studies in Accounting & Finance well worth the effort."
There is an on-going recruitment, apply!


Find out more during the open day- 17.09.19, 6:00 P.M.
>>> sign up
You are not able to come?
Join us for an online webinar- 23.09.19, 5:00 P.M.
>>> sign up
ACCA Postgraduate Studies in Accounting & Finance
About the programme
ACCA Postgraduate Studies in Accounting & Finance is postgraduate studies programme leading to a diploma granted by the Warsaw University of Technology Business School (WUTBS), an ACCA approved educational programme. The Programme is specifically designed for busy, working practitioners who are craving practical, relevant and high-value added management education. The target programme candidate is working in an accounting or finance function in a multi-national firm where English is the working language. The Programme will both upgrade workplace skills and enhance job market prospects.
Learning sessions will be completed in 8 month cycles over 2 days (Saturday/Sunday) and culminate with course examinations at an equivalent ACCA standard.
Key Advantages of the Diploma in ACCA Accounting & Finance:
Exemption from part of the ACCA exams – graduates of the ACCA are exempted from all ACCA exams on modules F1-F3 (Applied Knowledge) and F4-F9 (Applied Skills),
Bilingual teaching program – The Programme, except the F9 module, is conducted in Polish with elements of English vocabulary,
An experienced teaching team including members of ACCA,
2-in-1 Programme – combination of the post-graduate diploma of the WUT Business School with the prestigious international ACCA business qualification, gives graduates of the Programme opportunity to stand out on the job market,
The ACCA Accelerate Scholarship – students can take advantage of an attractive discount on ACCA fees and speed up the process of acquiring ACCA qualifications,
ACCA Advanced Diploma in Accounting and Business – Students are awarded the official international ACCA diploma after:



passing all of the exams from Applied Knowledge (F1-F3) and Applied Skills (F4-F9) modules
passing two chosen Applied Skills exams in ACCA sessions,
completing Ethics and Professional Skills module

Students have access to the highest quality teaching materials, including publications dedicated to ACCA exams.
Admission Requirements
To qualify for admission, participants must:
be fluent in the English language
have a graduate degree (4-5 years) in a related field (e.g. economics, business studies, accounting or finance)
in case of not having a degree in a related field, a participant must have a graduate degree in any subject and have at least 5 years working experience in accounting and/or finance
The "Loans for Learning" project | Apply for a loan
Instruction language
All applicants must be proficient in the English language. However, for learning purposes, the core programme is bilingual ending up in a qualification in English so that graduates can go onto further ACCA programmes. Initial sessions will be in Polish with two tests in Polish. Subsequent sessions, including a test and a final exam, will be in English. Throughout, all instructors will have capacity coach students in both languages.
| | |
| --- | --- |
| Mode of Studies: | Saturday/Sunday |
| | |
| --- | --- |
| Language of Instruction: | Polish/English |
Number of Instruction
Hours:

5 modules, 268 hours
| | |
| --- | --- |
| Course start: | 19 October 2019 |
Classes:
WINTER SEMESTER:
19-20.10.2019
26-27.10.2019
16-17.11.2019
30.11.-1.12.2019
14-15.12.2019
11-12.01.2020
25-26.01.2020
8-9.02.2020
SUMMER SEMESTER:
22-23.02.2020
7-8.03.2020
21-22.03.2020
4-5.04.2020
25-26.04.2020
9-10.05.2020
23-24.05.2020
20-21.06.2020
27-28.06.2020
11-12.07.2020

Courses:

The programme consists of 5 modules:
- Performance Management (equivalent of ACCA F5)
- Taxation (equivalent of ACCA F6)
- Financial Reporting (equivalent of ACCA F7)
- Audit & Assurance (equivalent of ACCA F8)
- Financial Management (equivalent of ACCA F9)
ACCA Accreditation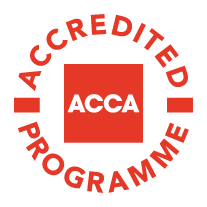 We have been accepted onto ACCA's accredited programme.
ACCA is the largest and fastest growing international organization associating specialists in finance and accounting. It offers internationally recognized qualifications for people who want to develop their careers in the areas of accounting, finance and management.